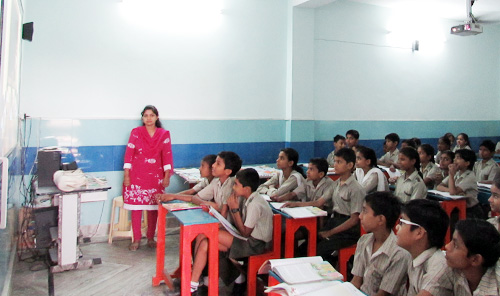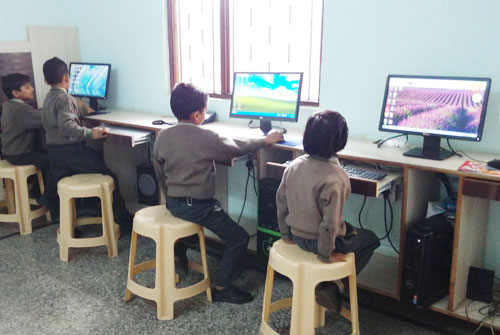 Teaching methodology
Besides academics, the students are given lesson in value education. The focus is to make students a responsible citizen. We constantly revamp, reinvent & evaluate class rooms & teaching strategies to create appropriate education system.
PRE-PRIMARY LEVEL
Learning is made interesting.
Focus is on developing communication skills. Children learn to comprehend through a multisensory approach as concept in number books. Concepts are made clear with the use of multimedia.
PRIMARY LEVEL
An extensive use of technology aids to supplement class room teaching.
MIDDLE LEVEL
The emphasis is on acquiring in depth conceptual knowledge.
The curriculum is research oriented like project work, discovery and exploration.