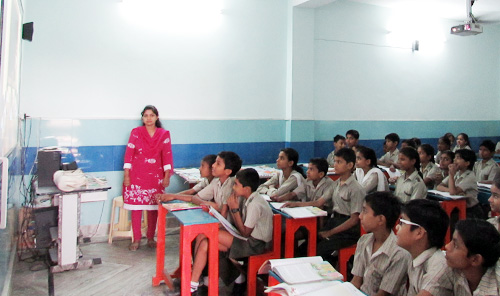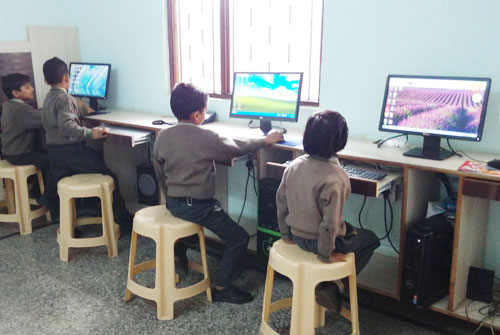 School Infrastructure
This is The age of computers and internet. The teaching is not confined only to class rooms and teachers. It has spread, so taking the same into considerations. We at SDPS have smart classes too. It makes study interesting and live.
For a child's all round development sports are also necessary, so we provide sports facilitites in our school. The school believes not only in quality but also in quantity, Therefore state of the art facilities for sports and co-curricular activities are offered to the students.
SDPS provides proper environment for the over all development of the students. We have a well equipped computer lab with internet connection for students and teachers to make projects and presentations. The school has a rich library for the students. The school also has a big playground for the students along with this a basket ball court is also there. The school also provides uniforms and books from school counter. The school management has set up a RO water treatment plant and refrigeration unit in school to make drinking water safe. Nursery and KG classes hold class activities on themes, related to the curriculum and everyday experiences.